Hi everyone! My name is Nirupama Hecker. In real life everyone calls me Niru.I have three kids and our family lives in Austin, TX.
You may know me on-line as @RainbowScraps on Instagram.
You can also find me at my blog by the same name, Rainbow Scraps, where I write about scrapbooking, throwing parties and Disney.
Emily sent us a list of questions about ourselves and I want to share my answers with you.  Hope they aren't too silly! Ha.
1. When is your most creative time?
Anytime my kids are asleep! Naptime or right after bedtime.  I could be completely dragging but I totally perk up after they are in bed.  I have always been a night owl anyway.
2. How do you unwind?
Scrapbooking is one of the ways I unwind.  I love looking back on our life, thinking about all the little and big things I am happy about and grateful for.  It is the best thing for someone like me who tends to be glass half empty.
3. If you were in a Rock N' Roll band, what would your job be?
Lead singer? I mean, if I'm being honest, it is definitely lead singer.
4. What is your guilty pleasure?
Sticky rolls.  They are my favorite thing when homemade.  They are the perfect marriage of butter, sugar and flour.  We only make them on Christmas now and I still pretty much eat my fill for the year.
5. If your life was a movie, what actress would play you?
Mindy Kaling? I did marry a guy named Ryan.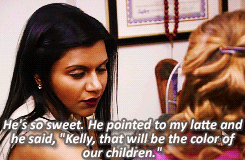 6. What's your favorite accessory?
Overly elaborate Disney hats.  I have a Little Mermaid and Mulan fascinator.  A Cheshire Cat, Mad Hatter and Malificent top hat.  They are technically mini hats, but they have lots of poofs and ribbons and even wings on them.
7. If your life were a novel, what would the title be?
Crazy Middle-Class Asian.
8. What was your first job and how did you get it?
My first job was working in my Dad's office.  He had a really small office and I only did basic tasks.  Coffee, the mail, data entry – except I had to learn this computer program called Auto CAD.  I figured out I could just open up old documents and edit them to make it easier.  I spent a lot of my eating the 'honor system' brownies and trying to stay warm in that freezing A/C.  I didn't think my job was that big a deal until my Dad tried to hire my brother after I went to college and he lasted less than one day. Score one point for me.
9. Share three of your bucket list items with us.
Does it count as a bucket list item if you've already been there? But I really loved our brief stay in Tokyo last year and I am dying to go back.
I would love to do a hike to a Lava fall into the ocean.  I have wanted to do this since I was a kid. I think after watching Moana hundreds of times I remembered how cool it would be to see in real life.
Leaving this crazy place behind and moving to Epcot's Celebration Village.
10. What is "dressed up" for you?
I used to think it was all about eyebrows.
But now I think it is all about eyebrows AND highlighter.  If you see me wearing both consider yourself very special!
One of my children invariably keeps me up at night so the need to look less tired has become more important.  Luckily my hair is finally under control.
I created a new project About Me to go in my Niru album.  I have done about two pages in it every other year for about five years.  This page is a quick snapshot of my day right now.  This looked different a few months ago.  And it will probably look different a few months from now, so I love having it documented this way.  I took this picture back in the spring and loved it and yet I made no page with it.  I'm glad this challenge pushed me out of my comfort zone.
Thanks for taking the time to get to know me and all the team members, new and old, here at Cocoa Daisy.  You can follow me on Instagram or see me at my blog!
XOXO,
Niru
Tags:
Cocoa Daisy
,
Design Team
,
About Me
,
Memory Keeping Kit