Step #4
Using the mask you made in step 2, stamp with Versamark into square #8 and emboss with a color of your choice. I used American Crafts' ZING in Pewter.
Now your project should look like this, of course not exactly the same, because you most likely don't have the same products I do (BUT you can if you order the same kits I did!):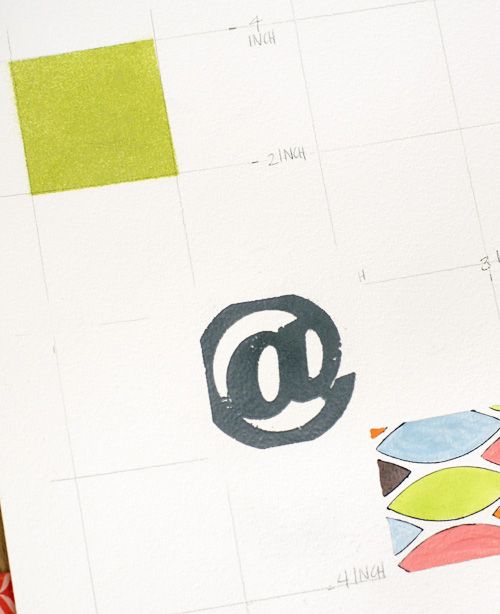 You can erase all the lines at this point, if you feel comfortable with free forming the rest of the project. The squares you've already added will support the grid just fine now, but if you are nervous, erase as you continue to add more elements.