In with the new - out with the old.
This challenge will run until April 13th 11pm EST
Time for you to open up that beautiful new 'Pier 39' kit and throw in some of your leftovers from last months kit. It's always good to see the two kits combined.
This month we are adding a little twist to the challenge.
We want you to stick to a 2-4 colour combo.
This combo is your choice, just state what your colours are. Get creative with the names of your colours of you fancy.
Here's mine .
My combo is: Peppermint - Cinnamon - White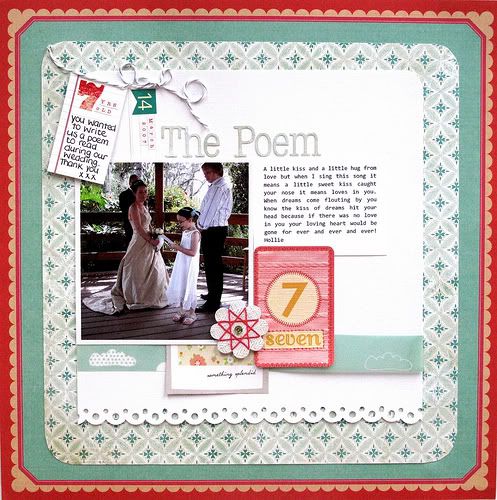 I've used the following:
March
American Crafts pp
American Crafts Vellum
Basic Grey Alphas
Twine
Bling
Feb
Crate Paper pp
Sassafras pp
Mini alphas
Elles Studio number cards
Sassafrass card and flower
Remember anything goes. LO's, Cards & Projects.
Come back and show us here.
The winner will be announced during the international reveal next month and will have their winning creation shown on the blog.
Happy Scrapping