123 ... shoot
---
Image Description
For the Blog challenge to scrap Rhonda style
not sure if I can touch that but this is my go at it. I love stamping so I layered stamps...some of my handwriting...punching...weaved some May Arts twill with some burlap...inking...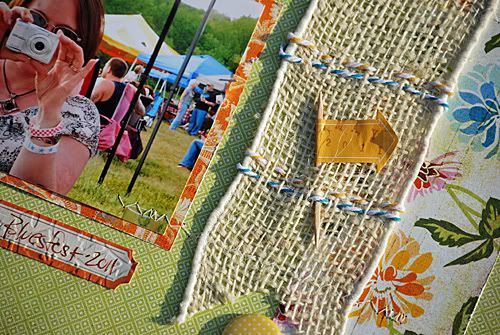 Ellen this is wonderful!
love the woven ribbon.
f-a-b-u-l-o-u-s layout. I love everything about it.
There is never a right way to do the wrong thing!
---