July 17, 2012
Have you heard of our mid month 'Just for Fun' challenge?
This is where we make a layout using our lovely new kit. We start the challenge each month on the 14th, right when all the new kits are arriving on your doorsteps. Nothing like a Cocoa Daisy Box of goodies to kick start that mojo. But before you put away the scraps from your previous months kit, we'd like to challenge you to create a layout using your new kit with the leftovers from your last.
I love how each month although the kits are so different, they do blend and compliment each other so well. It's almost like creating a whole new kit.
Our June winner is Laura. Congratulations Laura. We love how you used your kits together especially how you made you big star flower. Really eye catching.
Here is Laura's winning layout.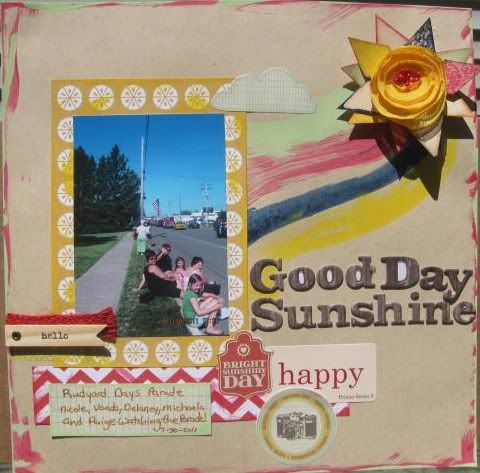 This month we have added a little twist to the challenge. We still want you to combine your Cocoa Daisy kits, but we'd also like to see some good honest hand journaling.
Here's my sample page.
Journaling about how cheeky my youngest is recently. That MME Woodgrain  paper from last months kit drew me in. I've teamed it up with various pieces from this months 'Note to Self' Kit.
Here is Anna's interpretation of this challenge.
Anna has scrapped about going back to work soon following her maternity leave.
And Denise created this colourful layout about her son's sweet girlfriend.
Do you fancy joining us this month?
If so please play along and upload your layouts here by 13th August 11pm EST.
We hope you feel inspired : )
2 Responses to "Just For Fun"
Tell me what you're thinking...
and oh, if you want a pic to show with your comment, go get a gravatar!