August 14, 2012
Good morning! Emily here today with a bit of inspiration for you.
The August kit, Santa Fe Sunset has been showing up on doorsteps all over the world. I loved that the kit had so many patterned papers featuring maps. If you missed out on the kit, you can still order all the papers that were in kit. The patterned paper add on has the exact same papers as the kit, and that means lots of maps. And perhaps you missed out on the cool World Map stamp?
Well good news, Christine has put in a reorder for both this and the Capture the Moment Camera stamp! For the latest, be sure to like us on Facebook and Twitter, we'll post there as soon as the stamps are in the Bunker. And if you missed out on the project kit, a limited number of those will be available soon. Email Christine at mailbox@cocoadaisy.com and she'll get you information on how to preorder!
With all this talk about maps, I decided it would be fun to see how others have used maps in their creating. Here is what I found:
This awesome shop on Esty called Bombus offers this lovely piece of artwork featuring bits and pieces of maps. They've got quite a few other ways to use map, but I loved the colors of this piece.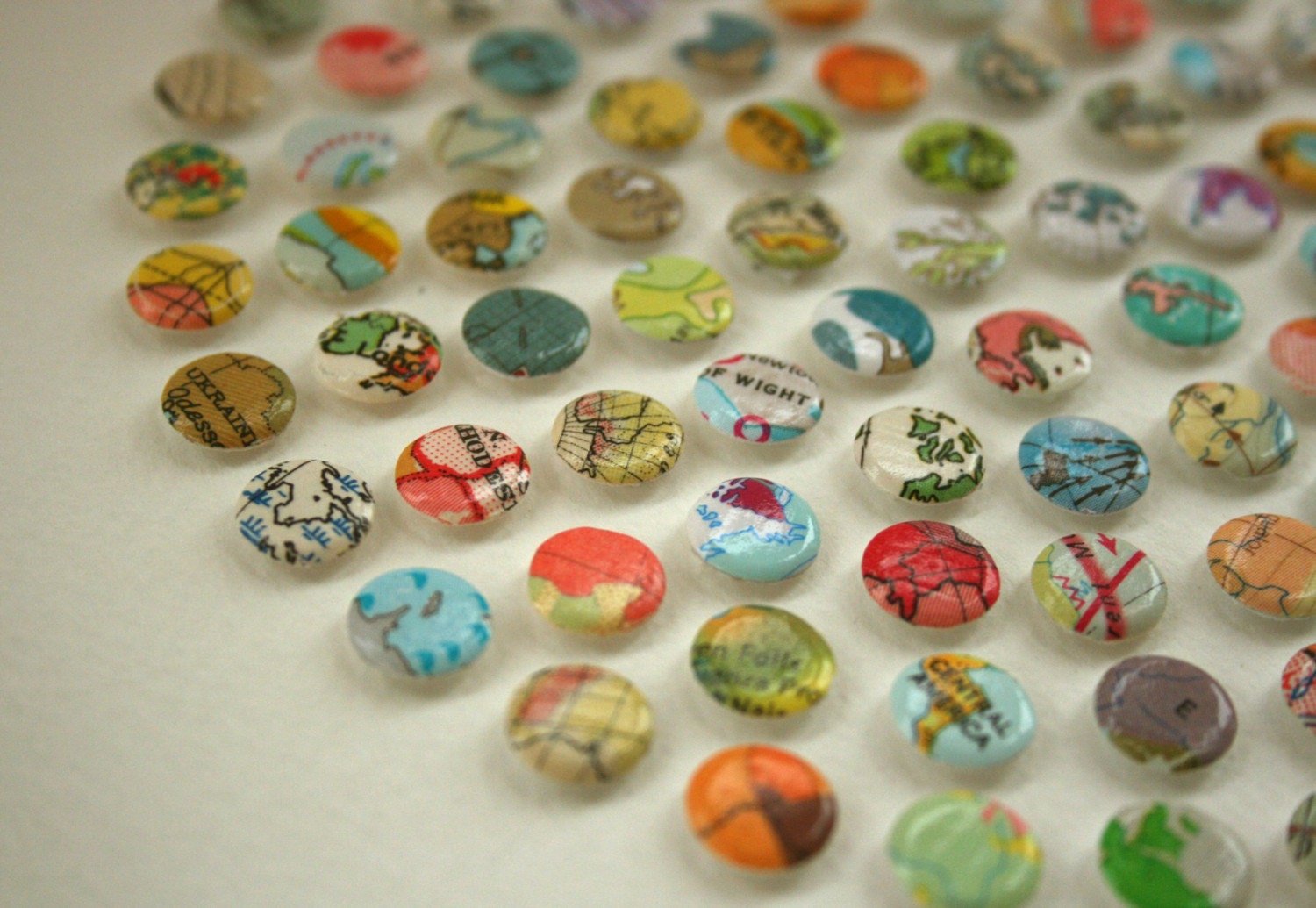 This wall art from Right Grain on Etsy would easily transfer to a smaller version using the World Map stamp, but I love the big version, it would be cool in my scraproom!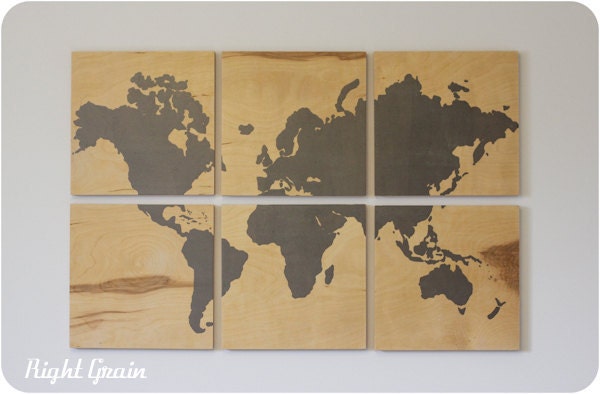 If you can't map it, wear it, right? These bangles by Accents and Petals on Artfire are just cool! I love how bright and happy they are.
Martha Stewart shows you how to make these coasters out of maps. Pretty easy.
And finally, this sweet bunting from the Folksy shop, Grace and Favour Home. You could do a similar look with all the map papers in the August kit.
I hope you've got a few ideas for how to use the maps and map stamp from the August kits now. I know I've got a project or two planned now!
4 Responses to "Inspiration Tuesdays–Map It!"
Tell me what you're thinking...
and oh, if you want a pic to show with your comment, go get a gravatar!