Product Focus with Piradee – Gold
Hi Everyone, Piradee here with my first post (so excited) and to share with you this month's product focus. It's all things GOLD. I've been going crazy for anything gold lately and love love love that the kits have a great selection of gold products; don't know about you, but I'm addicted.
Here are some sneaks of one of my layouts, focusing all the various gold products/embellishments that you'll be able to find in this coming month's kits (Here I Am).  First off, starting with that awesome glitter and gold frame (from the main kit)…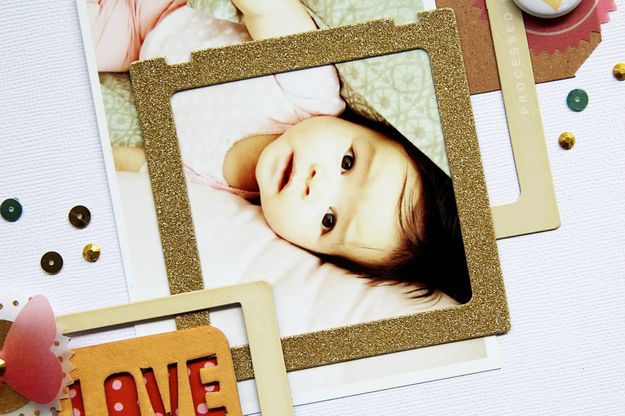 Followed by an assortment of gold vellum die cuts (another great combination +vellum) that you'll be able to find in the add-on kit. These are absolutely great for layering and making you own style embellishment.  Also in the main kit you'll be getting a whole bunch of gold metal accents (love that there's like tons on that sheet in a combination of circles and squares) and a yellowish gold mini ink pad to transform those chipboard embellishments.
Then there this cute little flair, although it's more on the yellow side; that's still gold in my books 🙂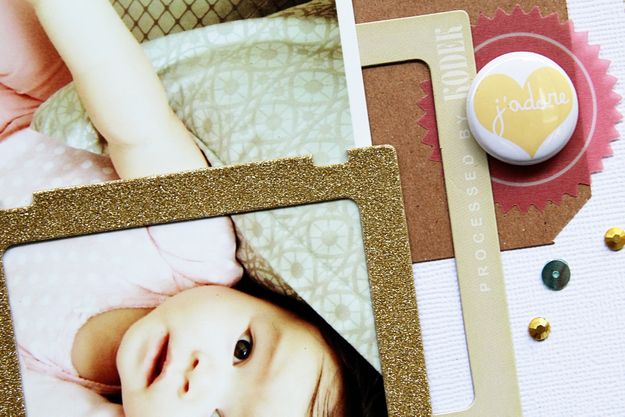 And I thought it would be fun (and hopefully tempting) to share some of the gold embellishments that were in the various kits that I got for May (ps. I didn't get everything, so there's definitely more gold out there).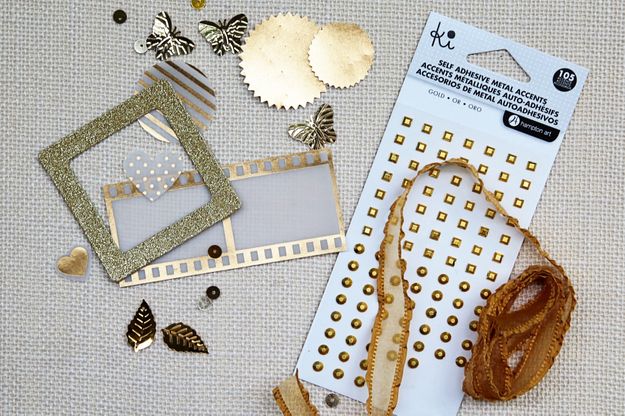 And if that's not enough, you can always golden up those cute chipboard embellishments that are in this month's main kit…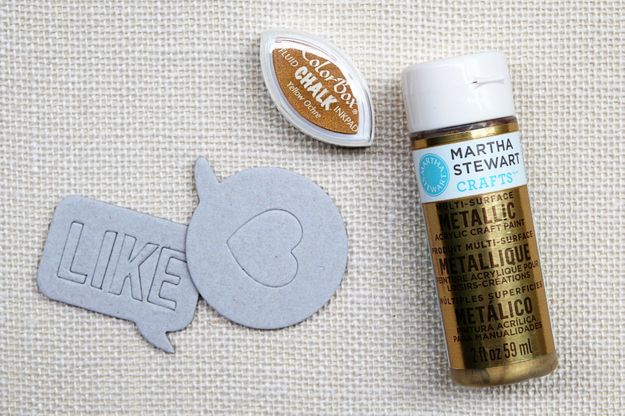 So are you ready for all that gold? Hope to see you guys at reveal day and also can't wait to share the entire layout with you then. Thanks for stopping by guys and have a great weekend!
Tags:
Gold
,
Here I Am