October 8, 2013
Happy Tuesday everyone! I've been playing with Sculpey clay the last month and want to share with you something you can quickly make and take to a friend using a bit of clay and any of our Cocoa Daisy awesome stamps. Today, I'm showing you what the Herringbone Background stamp (new in the October offerings) can do.
The first thing you  do is break a section of the clay off and start kneading it to make it soft and pliable. This is the hardest part of the creating, and it really only takes a few minutes. When I was done I had a ball about the size of a ping pong ball.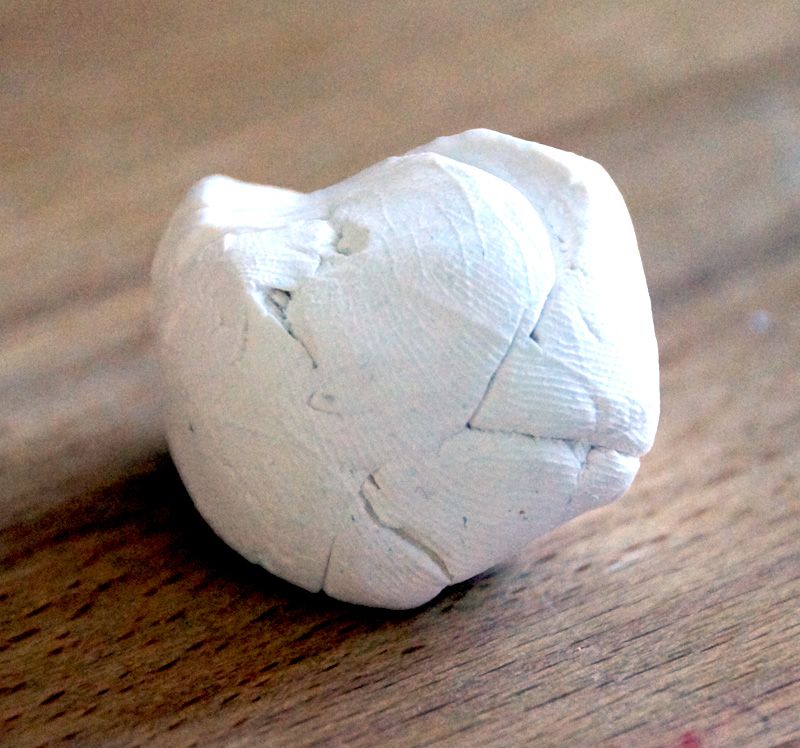 Next you'll want to roll the ball out flat. I made mine about 1/4″ thick (6 cm). This part isn't particularly important, the thickness indicates how long you'll be baking your project in the oven. 30 minutes at 275 degrees F (135 C) is what you need for the 1/4″ thickness, adjust accordingly.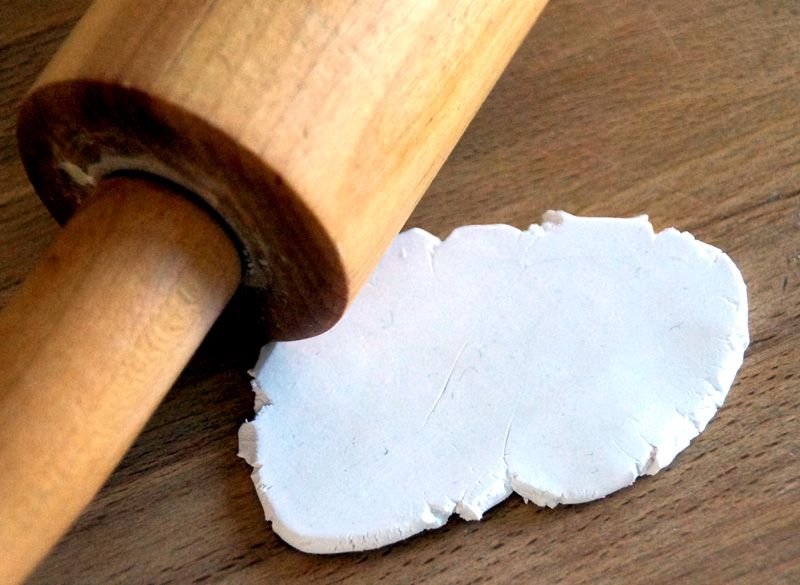 Now take the desired stamp and press it FIRMLY into your clay.
I had to try this a couple of times to get the right amount of pressure to make a good impression, but once I did, it was very cool.
I trimmed it with a clay cutting edge to make a rectangle (you could make any shape you'd like), and used a straw to punch out a circle for the chain.
I softened the edges slightly with my fingers, then put it in the oven to bake.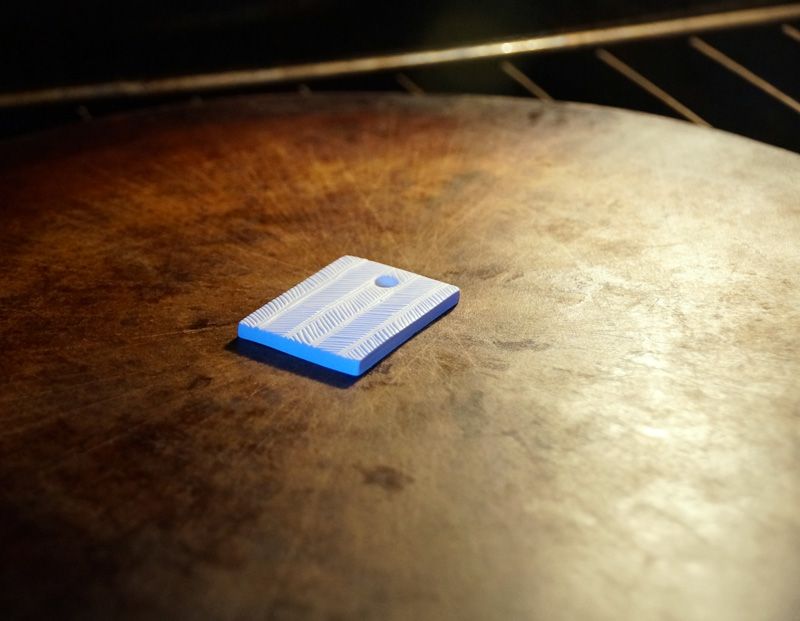 I let mine go for a little longer than the 30 minutes because it didn't feel firm enough, you'll have to judge how long you'll keep it in the oven. It will be slightly pliable still, but will harden as it cools.
Finally, you can decorate your charm in any manner you'd like. I painted mine brown, but didn't like it as well so I quickly wiped it off and went with a turquoise.Depending on how long you leave the acrylic paint on, you can wipe the whole color off, or just portions of it. Leave it to dry for an hour and it's pretty permanent.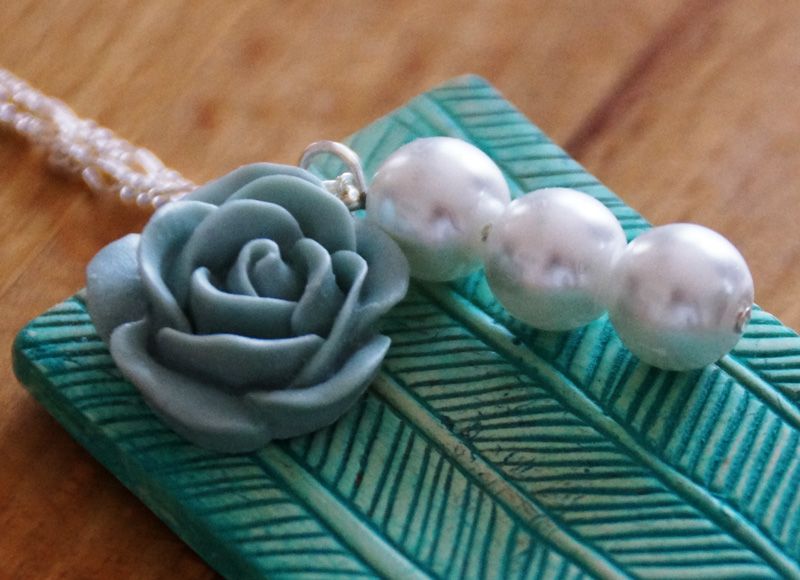 I turned one of the Fancy Pants flowers from the main kit, Sweater Weather into a charm by gluing an attachment to the back. I also used some pearls that I had. String them all onto a chain and you've got a cute necklace for yourself a friend.
This make and take project could easily be translated to many of the Cocoa Daisy stamps, I think I'll try the Feathers Stamp Set next!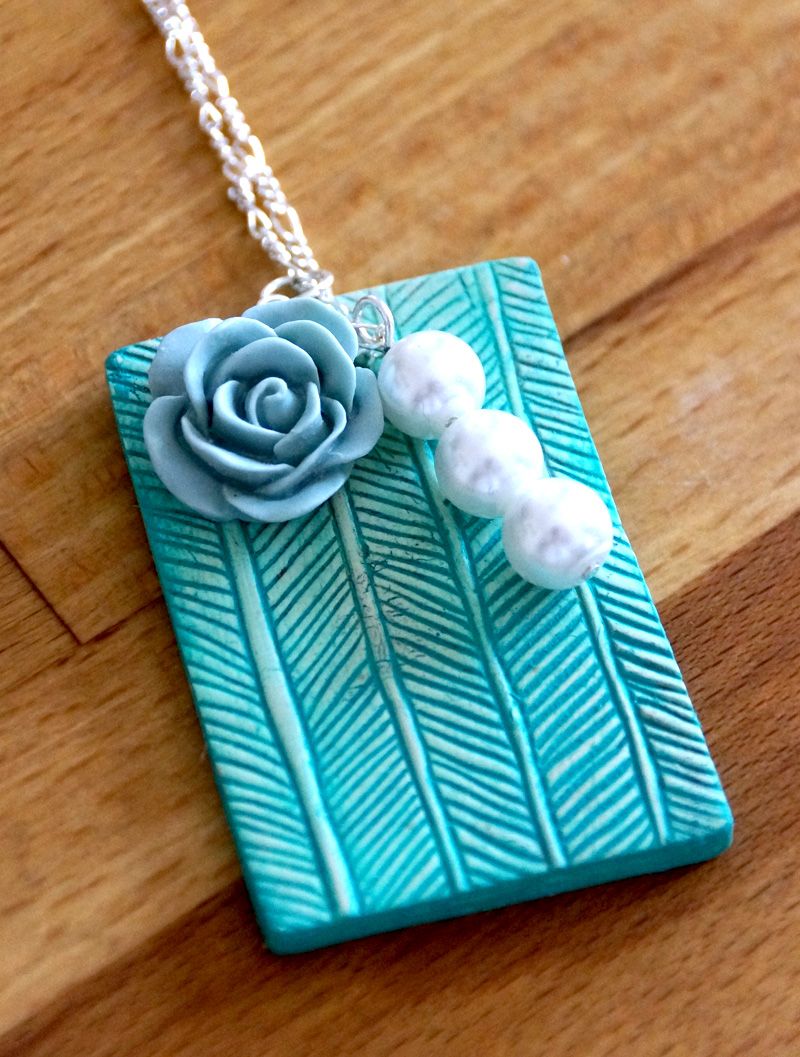 7 Responses to "DIY Necklace Using a Cocoa Daisy Stamp"
Tell me what you're thinking...
and oh, if you want a pic to show with your comment, go get a gravatar!