April 28, 2013
Can you feel the beat? We'll have your toes a tappin', your fingers a snappin', and your head a boppin' with our May kit, Record Label. We capture the hey day of the Rock and Roll era with its mock turtles, chunky glasses, bouffants, and ankle boots in our May kit with a variety of funky patterns, trendy shapes, and groovy surprises from manufacturers like Basic Grey, Simple Stories/Cocoa Daisy, Teresa Collins, and Echo Park.
Add-ons Buddy, Johnny B, and Chuck make the perfect trio of backup singers, and our very popular first Day in the Life add on returns strong to prove it's not a one hit wonder with our Project Life fans. Our awesome Day in the Life: May edition is back with more exclusive die cuts and the awesome 3×4 cards designed by Stephanie.
Turn on your favorite tunes and have a peek at the Awesome projects our totally Rad design team ladies have created highlighting the May add-on kits. And-a- 1, 2, 3, 4 let's rock!
Buddy
Stephanie created this simply beautiful layout "EST. 2007″ with Add-on #1 Buddy.  Steph scraps this photo from her wedding every year isn't that lovely? Can you hear Etta James singing "At Last" as they twirled around the dance floor?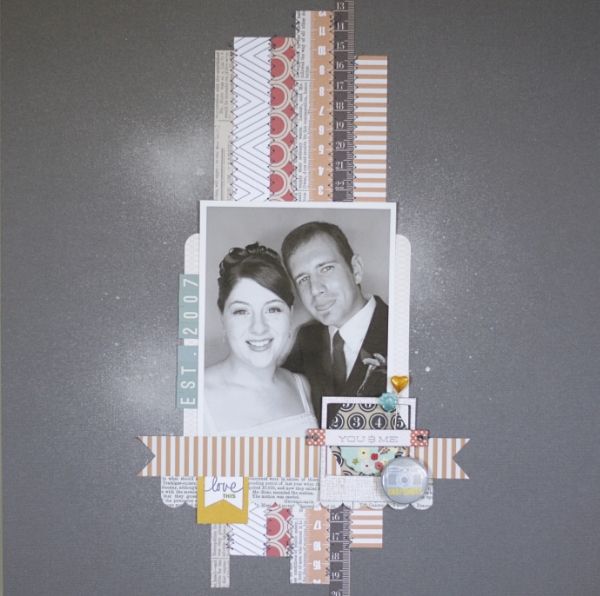 Johnny B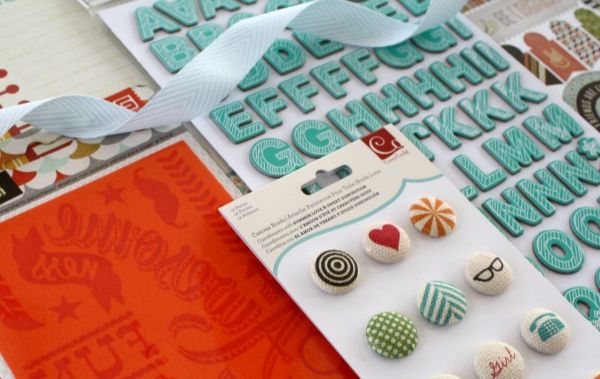 Anna created this fun, fresh, beautiful "Vattenfarg" layout of little Tuva painting using the bright colors in Add-on #2 Johnny B. Maybe we should ask Anna if Tuva has music playing while she creates.
Chuck
Emily created this beautifully layered layout "Hello Little One" of her precious new nephew with the Chuck Pattern Paper Add-on.
Did you know that one of the most popular songs of all time about babies is John Lennon's "Beautiful Boy"?
Day in the Life
Using the Day in the Life Add-on kit Lisa created the rockin "This Week"  page for her nifty take on project life. We're pretty sure Lisa had Green Day playing while she was creating.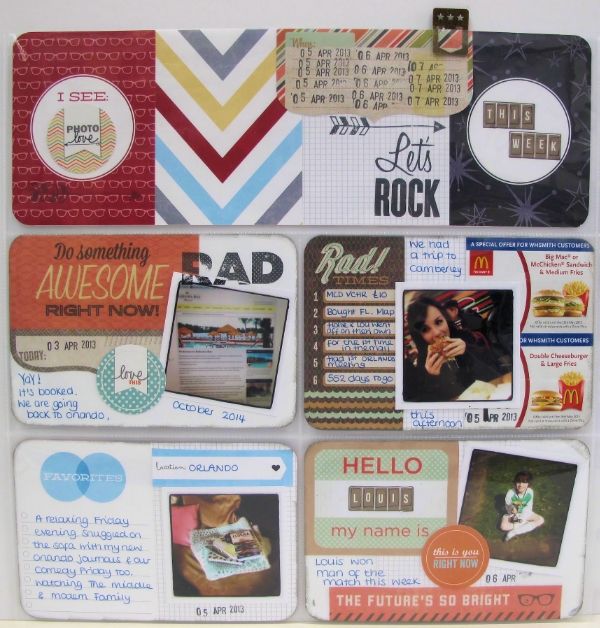 Reveal Night

Join the Cocoa Daisy ladies for Reveal Night fun and chatter on the 
message board
 at 
8pm EST
.
Bring your play list and let us know what music you're listening to.  
Kits and add-ons go on sale to subscribers April 28th at 9 PM EST. Our general public purchase date will be the 1st of May at 12 midnight.
Not a subscriber? It's easy to join and you won't ever miss out on the main kit. We don't want you to miss out!